Debbie shares her story about the loss of her three daughters, and how God came to her in her brokenness during and after her storm. Her desire is to bring hope to others through an eternal perspective. The truths she speaks of will invite you into that place of intimacy with Christ, where you will find the path to healing and freedom.
Debbie typically uses some sort of media in her talks (pictures, news clips, videos of her story), as well as singing. Her goal is to bring people into an awareness of eternity through God's redeeming love in her story. She longs to communicate the intimate relationship Christ desires between Himself and His people, and the hope He brings as we look to Him. Some of her topics include The Bride of Christ, The Body of Christ, Listening to Truth, Trusting versus Understanding, and Identity in Christ.
If you are intersted in having her speak or would like to learn more you may contact her on the form below.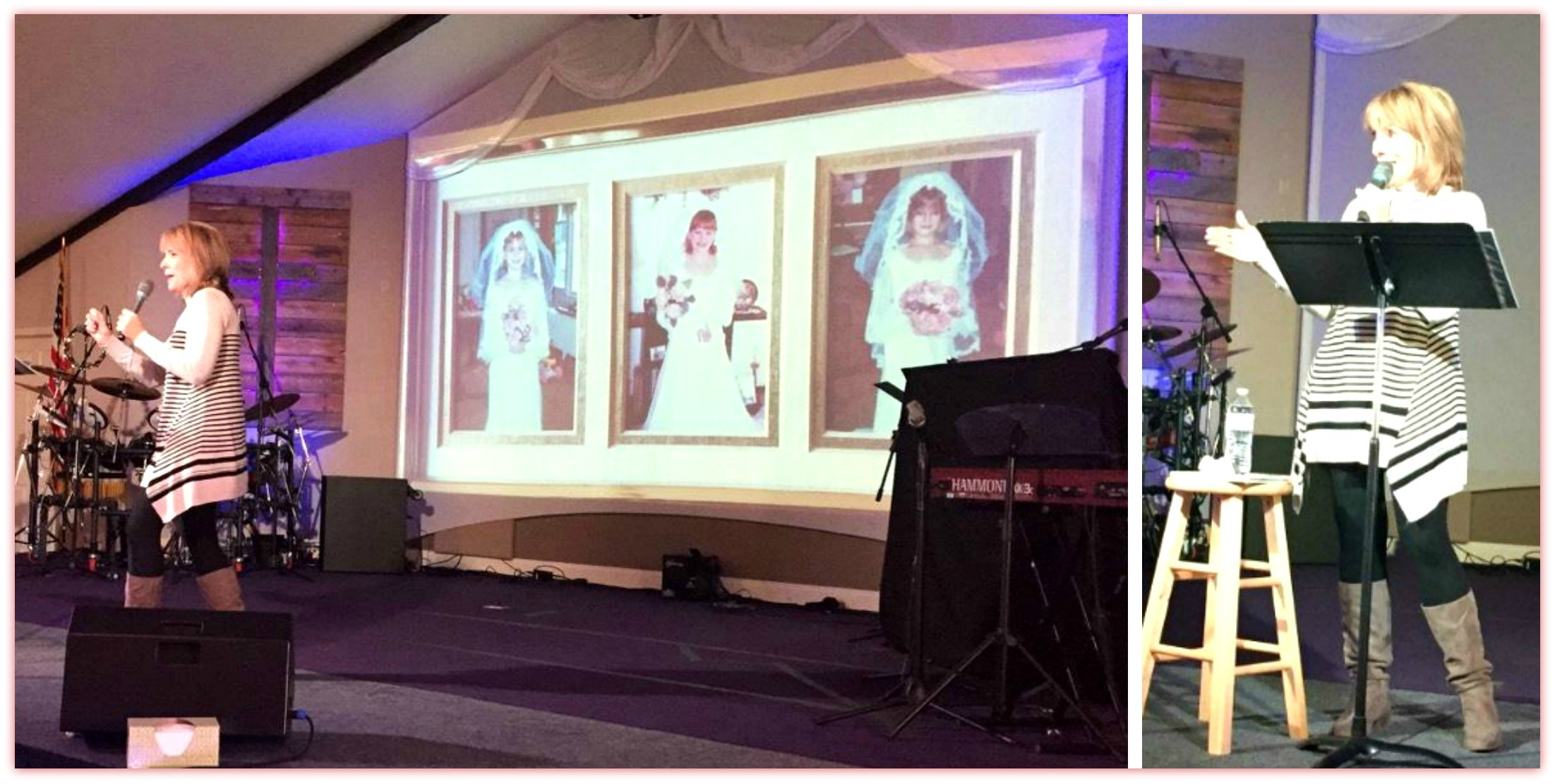 Debbie's Itinerary
October – 2019
10/11/19 – Bloom Women's Retreat – Ridegway Church
Green Lake Conference Center, WI – 9:30AM   (Debbie)
10/19/19 – Upper Room Academy  – Vision of Glory Lutheran Church
Plymouth, MN- 9:00 AM-Noon  (Joe & Debbie)
November – 2019
11/02/19 – Soup, Salads, and Stories – Hope Community Church
Rogers, MN – 11:30 AM-1:30PM  (Debbie)
11/17/19 – Community Night – Friendship Assembly of God Church
Braham, MN – 6:30 PM  (Joe & Debbie)
If you're looking to connect, send me a message and I'll get back to you shortly. 
PERSPECTIVES OF 
FAITH 

& 

HOPE
Gain an eternal perspective for your journey as you read Debbie's Monthly Perspectives and Blog.
She shares from her heart insights and lessons learned along the way.
"We are not human beings having a spiritual experience; but rather, we are spiritual beings having a human experience."