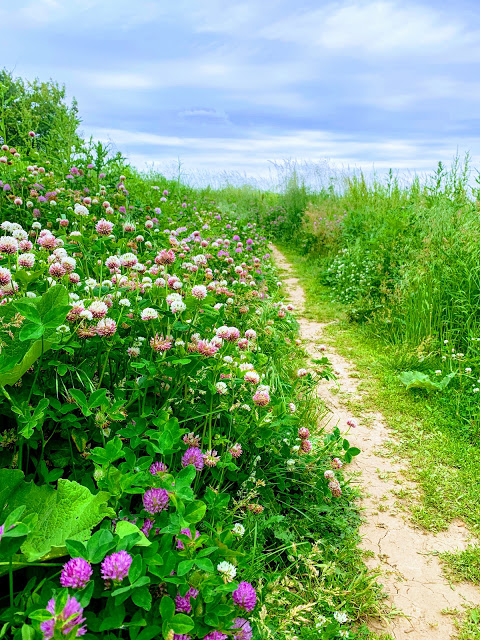 What makes you explode with praise? Do the bold and brilliant hues of the sun descending on the horizon or the magic of a thriving bed of flowers on a hillside make you explode with praise? Does the patchwork of fall colors laced through the trees over a river winding its way through the landscape make you want to shout or explode with praise?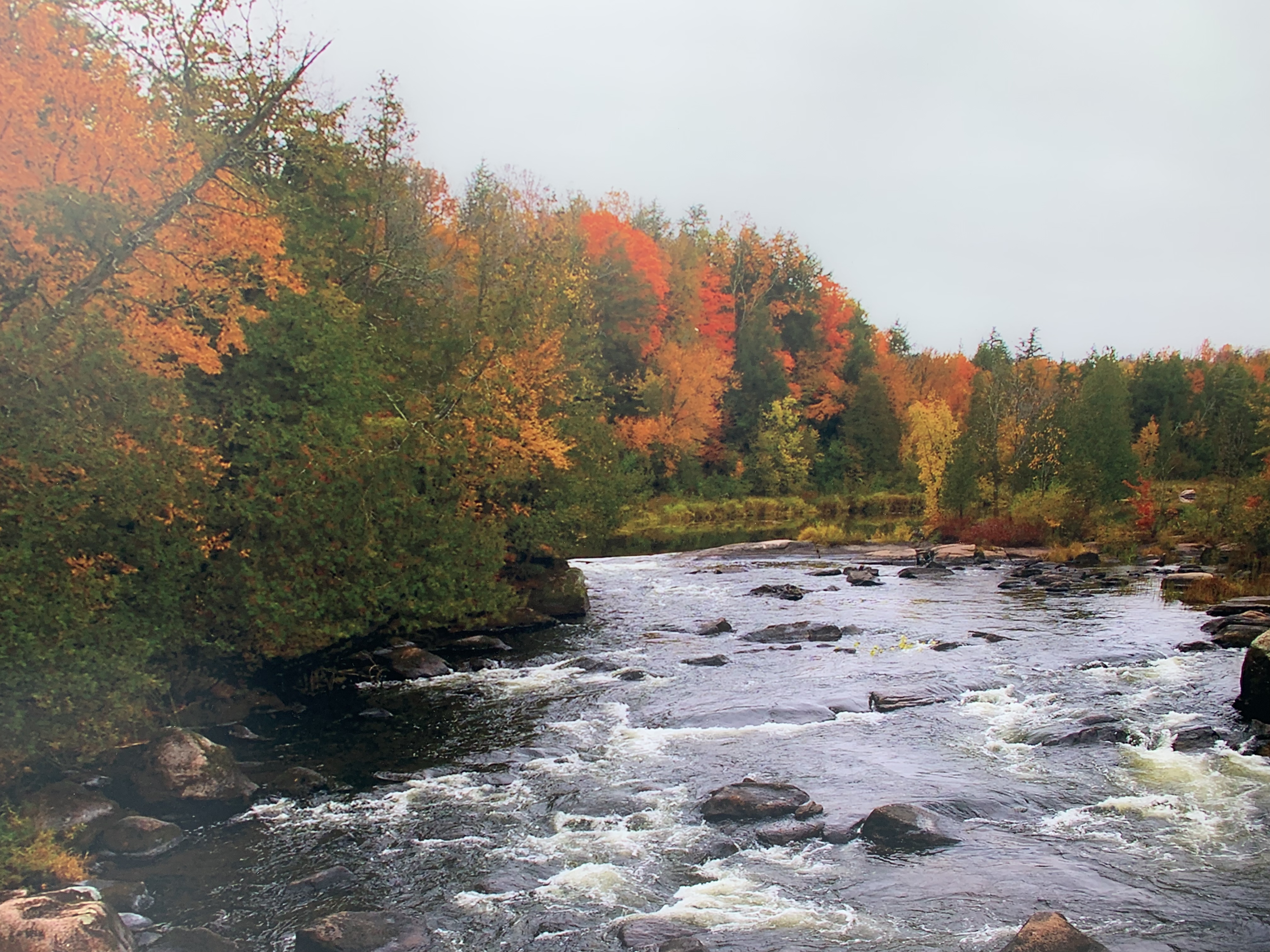 Can you contain your expression of delight or description when you observe white, fluffy, cotton candy clouds, displaying a wide array of shapes? How do you feel when you spot a butterfly dancing from flower to flower, when it decides to rest on your shoulder?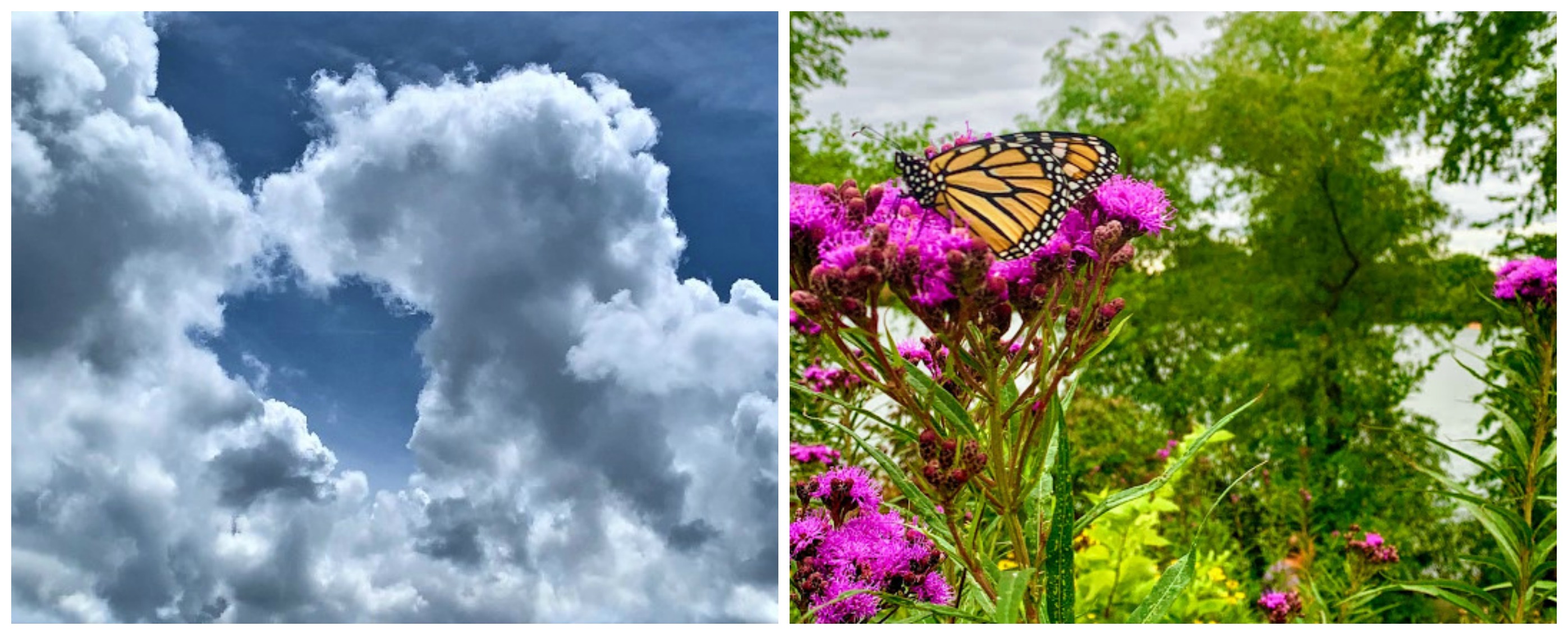 Does the grandeur and vastness of the snowcapped mountains make you explode with praise? For some, it may be a hobby or a sport that draws out some verbal expression of praise.
I don't know about you, but when I see something that delights, fascinates, or impresses me, I can't help but verbally express it.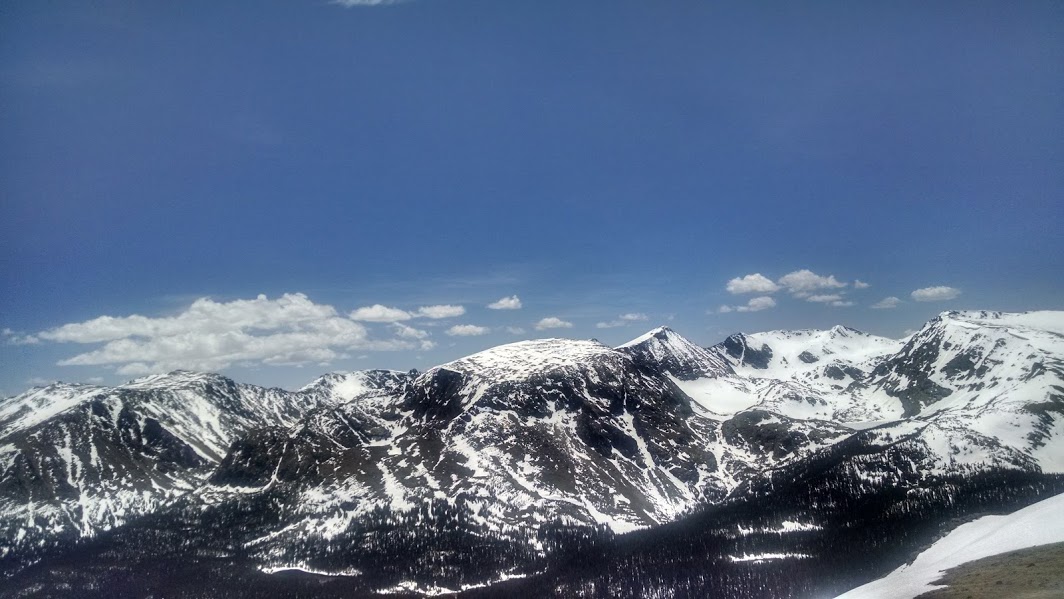 While observing the beauty of nature's scenery on a recent car trip, being the verbal processor that I am, I couldn't help but hear myself repeatedly express my enjoyment. I frequently exclaimed, "Isn't that beautiful!" or "Look at that!" or "Did you see that?" I wondered for a minute if I was getting a bit carried away? Or, was I annoying the people I was with? When I tried to subdue my expressions of joy, I realized how stifled I felt.
Shortly after my car ride dilemma, I came across something C.S. Lewis wrote that God used to affirm me in my verbal expression. I concluded that my emotional, verbal response seems to be crucial to my experience of beauty and joy.
Taken from Lewis's Reflections on the Psalms:
'The most obvious fact about praise… strangely escaped me… I had never noticed that all enjoyment spontaneously overflows into praise… the world rings with praise… walkers praising the countryside, players praising their favorite game – praise of weather, wines, dishes, actors, horses, colleges, countries, historical personages, children, flowers, mountains, rare stamps, rare books, even sometimes politicians and scholars…
'I think we delight to praise what we enjoy because the praise not merely expresses but completes the enjoyment; it is its appointed consummation. It's not out of compliment that lovers keep on telling one another how beautiful they are; the delight is incomplete till it is expressed.'
The Scotch catechism says that man's chief end is "to glorify God and enjoy Him forever." But we shall then know that these are the same thing. Fully to enjoy is to glorify. In commanding us to glorify Him, God is inviting us to enjoy Him."1
To say it another way, the expression of our worship is the consummation of joy. We were created to worship. Our joy cannot be completely realized until it is expressed in worship. God is Sovereign and absolutely secure. He doesn't need to feel better about himself! He's also a LOVING FATHER. It's for our benefit that He created us that way! It is out of His love for you and me that God fashioned us to worship. He knows what will bring us down and what will bring us joy. What will bring DEATH and what will bring LIFE.
God's Signature on each Soul
It's interesting though, that you may see something that sparks an eternal flame in you, and your friend looks at it but sees something entirely different. That's when we need to remember that God makes each soul unique. Lewis calls this a secret signature on each soul.
"Each soul has a curious shape or a key that will unlock one of the doors in the house with many mansions." 2 Lewis says that each of the redeemed of God will forever praise one aspect of the Divine beauty better than anyone else. He says, "If all experienced God in the same way and returned Him an identical worship, the song of the Church triumphant would have no symphony, it would be like an orchestra in which all the instruments played the same note…He caused things to be other than Himself that, being distinct, they might learn to love Him, and achieve union instead of mere sameness." 3
We should always remember that we can learn things about God, others, and Life through the verbal expression of another's praise. I believe that is a foretaste of what Heaven will be like.
Power of Verbal Praise brings Joy
Paul gave us the principle of the power of verbal expression in Romans 10:9: "If you confess with your mouth that Jesus is Lord and believe in your heart that God raised him from the dead, you will be saved," and in Matthew 10:32, "So everyone who acknowledges me before men, I also will acknowledge before my Father who is in heaven". Proverbs 18:21 teaches us that "The tongue has the power of life and death, and those who love it will eat its fruit."
Think about how often we verbalize the negative thoughts, feelings, or circumstances in our lives. Does that bring JOY? Does that foster LIFE? If it brings us down, what does it do to the people and the atmosphere around us?
God is a good Father who wants His children to experience JOY not only through knowing Him but also through enjoying the good things He's given us. The next time you experience the enjoyment of God and His gifts remember what Lewis said,
"I think we delight to praise what we enjoy because the praise not merely expresses but completes the enjoyment; it is its appointed consummation."
So what is it that brings you joy and makes you explode with praise?
While you are here, please take a few moments to read some of my blogs. I'd love to hear from you, so please scroll down (here on my website) and leave a comment in the comment box.
Remember you are eternally loved and there will be no end to God's love for you!
1 C.S. Lewis, Reflections on the Psalms. (New York: Harcourt,& Co., 1958), pp. 93-97
2 C.S. Lewis, Made For Heaven. (New York: HarperCollins, 2005), p22
3 C.S. Lewis, Made For Heaven. (New York: HarperCollins, 2005), pp28-29,31