I used to wonder what people would say about me when I died but I never imagined I'd be hearing what people were saying about my daughters when they departed. I have learned through my daughters that we can store up treasures in Heaven with simple acts of kindness.
Parents are usually an example for their children to follow for how to live and treat others. Hopefully, I was a little of that for my children, but now my girls have no need for my example. I believe they are now the ones teaching me and cheering me on from Heaven's bleachers. Now—I am learning from their example and other's testimony about how they were treated by them.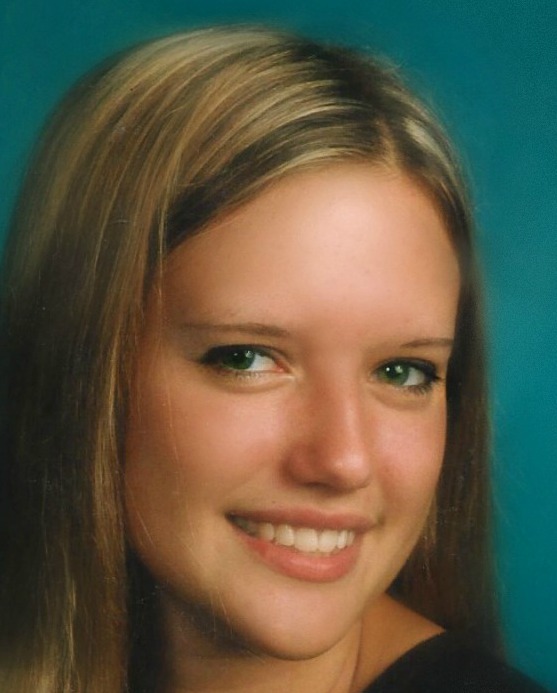 Today is Nikki's earthly birthday and I don't have to think too hard to remember her unique way of being intentionally kind. Every child of God has a special way of expressing the Father's love to the world. Colossians 3:12 exhorts us: "Therefore, as God's chosen people, holy and dearly loved, clothe yourselves with compassion, kindness, humility, gentleness, and patience." These qualities are the enduring acts of love that mark us as His own.
ACTS of KINDNESS
A good example of this was a story that one of Nikki's classmates told us at her and her sister's funeral. He had some special needs and would often experience panic attacks. While outside his classroom at school one day, he realized he didn't have a pencil to complete his assignment and was soon displaying a panic attack. Students walked by oblivious to his need. Nikki's locker was not far from his and soon he heard her gently call his name saying, "Don't worry, it's ok, here's a pencil."
After telling Joe, my husband, the incident, he handed him a pencil and stated the pencil was to remember Nikki's simple act of kindness. This kind gesture gave him comfort that day in the school hallway but also opened his heart to the gospel message that day at the funeral.
We, as God's children have been given the ministry of reconciliation to be ambassadors of God's love. So often we think we need to do some big, visible act, or have a large following to be ministers. In reality, it's the simple acts of kindness that can truly affect a heart and impact a life for eternity. This is what can lead to reconciling another to God's love. Matthew 6 verses 19-21 and chapter 25 verse 40 tell us that as we do these things, they are being done to Jesus, which He calls storing up treasures in Heaven.
TOUCHING LIVES
During the funeral, several girls eulogized my daughters. A dear friend who had known Nikki since infancy spoke through her sobs, with wisdom beyond her years. "I've learned that the quality of someone's life can't be measured by how many years they've lived, but by how many lives were touched." As sad and heartbroken as I was, I couldn't help but feel incredibly blessed by the lives that had been touched by God through my girls, and in this case, Nikki's kindness.
Nikki had been in a small singing group along with the choir at Irondale High School where she attended. As a memorial to her, one of the parents wrote the lyrics for a song, along with input from the students, called "Nikki's Hope." Another parent composed the music and the choir sang it at the end of year concert which was dedicated to Nikki. Below are the words to the song.
It is amazing to see how one individual life can impart hope into another's story. This hope is powerful and can reconcile another heart to THE GOD OF LOVE.
As the ripple effect goes—one life can impact an entire school, community, or perhaps even a city, state, or nation! But it begins with a simple act of kindness. Taking time to care enough to listen to someone else's story. To lend a smile or word of encouragement. To validate someone's feelings, dignity, and worth.
We were all created in the image of God to live lives of love.
When it's dark, people run to the light. My prayer is that as you listen to this song and remember Nikki's simple act of kindness, you will see how God wants you to be an extension of His life-changing light and love to another human being. It starts by getting to know His love for you and then laying aside your own interests for the sake of someone else. In doing this, you offer the same hope Nikki did to someone's dark and dim world.
Will you store up treasure in Heaven with a simple act of kindness? Will you make a difference for eternity?
NIKKI"S HOPE
A life is not measured by the time, to the end of its days from the start
Instead a life can be measured by the depth & breadth of its heart;
and broad & deep was your life, now winged, taking flight.
A life that's lived well and lived full knows not of the measure of time.
Long or short a life will inspire by its rhythm and soul and its rhyme.
And your life struck a chord of a song that sings of a hope shining bright.
There is hope, there is hope in a life lived so right,
Full of joy, full of song.
Full of bright shining light.
There is hope in the darkest of nights;
When you're touched by a life lived so right.
For once we've seen, once we've heard,
we can never forget for all time,
God's love shining true in the eyes of one so bright and so kind.
And your life was a voice for the light that shines through the night.
There is hope, there is hope in a life lived so right.
Full of joy, full of song.
Full of bright shining light; there is hope in the darkest of nights;
We've been touched by a life lived so right.
*words written by Michelle Westlund in memory of Nikki Mayer (1986 – 2004) Music composed by Jonathon Veenker for the 2003-2004 Irondale High School Concert Choir, Jason Etten, director
To read more about Nikki and see her photo gallery go to her page @NIKKI ANN MAYER
To read more of my story go to my book page @AFTER THE CRASH
I'd love to hear from you, so please scroll down and leave me a comment.
Please remember that you are eternally loved. There was no beginning and there will be no end to God's love for you!