JESSICA

LYNN MAYER
"Blessed One"
Jessica Lynn was a seventh-grader at St. Anthony Jr. High School and was twelve years-old. She was on the honor roll and spent much of her time playing soccer and basketball, and dog-sitting. She also shared our family's love for music as a clarinet player and a singer. Jess had a great imagination, so was never bored! She was known for her silliness and laughter, sweetness and purity, and a helping attitude. She would go out of her way to make that one person feel wanted and was respected by anyone who knew her as a person of integrity. She had a great desire to make God's love known in her world.
Incomprehensible
When Jessica was in Sunday School at 5 years-old, she was learning words to describe God. One that quickly became her favorite word was "Incomprehensible." She would spell it out in sweet, high voice and explain that it meant that He is more than we can fully comprehend." Then she would proudly recite the Scripture that went with that. "Who has known the mind of the Lord? Or who has been his counselor?" (Romans 11:34).
After that little Bible lesson, when situations arose in our lives that made no sense, Joe and I would look at each other and say, "Incomprehensible!" It became our buzz word to trust God. We, as God's children don't have all the answers on this side of heaven – but, we do have a God who reveals Himself, showing His glory through and in our lives as we experience His love and mercy to us. The bible tells us that: "In him we have redemption through his blood, the forgiveness of our trespasses according to the riches of his grace which he lavished upon us" (Ephesians 1:7).
His love & mercy for us are "Incomprehensible" and yet, He chooses to have relationship with us to demonstrate His love in our lives as we enjoy our child/Father relationship with Him. As John Piper states, "God is most glorified, when we are most satisfied with Him."
(Go to blog Incomprehensible to read more)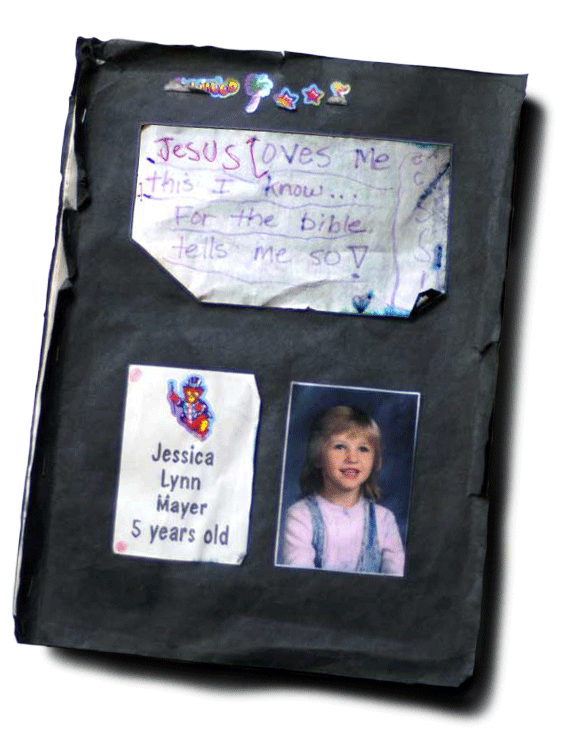 I LOVE MY DADDY
When Jessica was 5 years old she put this little book together with Debbie. It's about 'family', but concentrates on "Daddy", displaying pictures of things she loved about Daddy. It reads…
"I love to cuddle with my Daddy." "I love to lay by my Daddy." "I love to be on my Daddy's shoulders." "I like to be strong like my Daddy." "I like to golf with my Daddy." (We were mini-golfing ~ the only kind I know how to do!) "I love it when my Daddy pulls me on a sled." "I love my Daddy, and he loves me!"
"See what great love the Father has lavished on us, that we should be called children of God! And that is what we are!" (1 John 3:1). What a picture of the kind of relationship God desires for all of His children and Himself. Just as Jessica trusted her Daddy, when we know God as our loving Daddy, we can trust His love even when we don't understand what He allows.
(Go to blog My Daddy Loves Me to read more.)
A Pictures Worth 1,000 Words
See pictures, painting and other artwork of Jessica's from times throughout her life.
IN THEIR WORDS
Selections of poetry, journal entries and lyrics written by and for Krista, Nikki and Jessica Mayer
Yes, Jesus loves me—the Bible tells me so! You would often hear Jessica singing this throughout her day in her early years. She had an assurance of both her Daddy's and her Savior's love. But,
When a small child falls down, all they really need is to be picked up by Mommy or Daddy and soon everything is okay. Sometimes a smile or an affirming word of assurance, or just