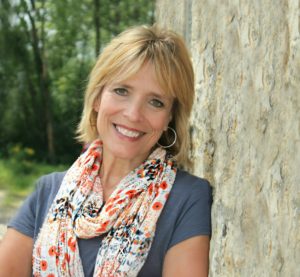 Debbie L. Mayer
Bringing an Eternal Perspective
Welcome to my website! I'm so glad you decided to stop in.
The stories life offers us can be full of both joy and sorrow and yet God offers comfort through His great love and mercy in the midst of our losses. I have witnessed and experienced the intersection of this joy and sorrow at the most unusual times and tell about it in the book I wrote called: After the Crash – Living Fully after loss in light of Eternity. It's the story of losing my three daughters in a car accident on their way to be bridesmaids in their big brother's wedding and my journey of grief through hoping and trusting in a faithful God.
There is power in sharing our stories. When we hear about someone else's process, we are better able to identify our own struggles and victories, gaining both hope and courage for our own journey.
I believe the key antidote for any broken heart or shattered dream is the love of God . Although we may not always understand what God allows, we can trust Him when we know His love for us.
My desire is that as you visit the pages of this website and read my book, you will find inspiration, encouragement, hope and eternal perspective, as you gain a greater understanding of God's extravagant love for you.
Love, Debbie
After the Crash – Living Fully after Loss in Light of Eternity
Most parents die before their children, but Debbie lost her three daughters in a car accident just two days before her son's wedding they were so excited to be bridesmaids in. She shares with transparency and honesty the heartache, struggle, and victories along her journey of grief. You will see how no sorrow, loss, or disappointment can separate you from God's great love in her inspirational book "After the Crash – Living Fully after Loss in light of Eternity".
Blog
Nuggets of faith and hope
Yes, Jesus loves me—the Bible tells me so! You would often hear Jessica singing this throughout her day in her early years. She had an assurance of both